Sobre o athenaOne
athenahealth currently works with a network of more than 160,000 providers. The EHR offers a homepage that allows users to review the daily schedule and patient information, manage orders, and view incoming lab results. The billing module can be used in tandem with the EHR or on its own, and features a patented and continuously updated rules engine. Medical practice management tools include visibility into daily responsibilities, custom benchmarking, proactive trends analysis, and more. Patients can utilize a patient portal to review history, pay bills, sign forms, and schedule appointments. Reminders can be delivered via phone, email, or text message; patients can even be alerted when test results are waiting in the patient portal. athenaOne is the #1 rated mobile EHR app on the App Store!* *Based on iOS App Store rankings current as of May 28, 2020 amongst mobile EHR applications with at least 5 ratings.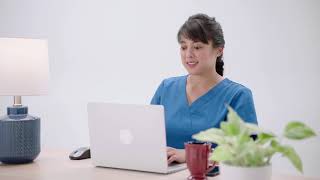 athenaOne não possui uma versão gratuita.
Preço inicial:
Sem informação do fornecedor
Detalhes dos preços:
Free demo on request.
Versão de teste gratuita:
N/D
Alternativas para oathenaOne
Setor: Hospitais e Saúde
Porte da empresa: 11-50 funcionários
Usado

Diariamente

durante

Mais de um ano

Fonte da avaliação
Relação qualidade/preço
0
---
Very easy to pick up and get going.
Vantagens
The user interface is very friendly and everything is set up to guide you through easily while entering patient information.
Desvantagens
Sometimes the add on software like the label printer and document printer would stop working, but that is rare.
Setor: Consultório médico
Porte da empresa: 51-200 funcionários
Usado

Diariamente

durante

Mais de dois anos

Fonte da avaliação
Relação qualidade/preço
5
---
Athena review
For the most part excellent. Upgrades and updates seem to have slowed down and I think Athena has leaned more on the Market Place Vendors and less on enhancing included offers. I have made suggestions over the years and have given up as I do not feel the suggestions postings are something that Athena has been able to keep up with.
Vantagens
Claims scrubbing software. Our claims go out clean and are paid quickly. Support with MIPS. Reporting capability. Athena Text messaging. Versatility, software runs on any device. Athena text messaging. Monthly account manager calls and metrics. Partnership. Ease of creating order sets and working in clinicals. Market place partnerships are great and enhance the software and functions. Not afraid to be disruptive and things up looking for best and innovative practices.
Desvantagens
Collector and Communicator insurance card copy do not communicate. Hoping one day soon you will be able to interface with EPIC. The reporting is so good that sometimes I need more support to ensure I am selecting the correct criteria.
Razões para mudar para o athenaOne
User friendly, partnership, and overall program functions. Collector (claims scrubbing software), reporting, training, training/test site and learning portal. I had an on boarding team with Athena and my practice. The support and time we took to on board were invaluable. I loved Athena's Mission, values and vision. The MV&V was once on business cards, I really liked that, not sure what happened and haven't checked to see if it changed.
Setor: Hospitais e Saúde
Porte da empresa: 51-200 funcionários
Usado

Diariamente

durante

Mais de dois anos

Fonte da avaliação
Relação qualidade/preço
5
---
Athena EMR
Overall, very good EMR. Great price. Poor support and improvements on hospital platform
Vantagens
Lots of billing intelligence and assistance.
Desvantagens
They focus heavily on the ambulatory side, and not as much on the hospital side.
Also- long wait times for customer support.
Razões para escolher o athenaOne
We needed to have the clinic and hospital on the same platform
Razões para mudar para o athenaOne
cost
Angelique A.
Angelique A.
Setor: Hospitais e Saúde
Porte da empresa: 11-50 funcionários
Usado

Diariamente

durante

Mais de um ano

Fonte da avaliação
Relação qualidade/preço
2
---
Great reports, poor customer service
Athena has a great and robust reporting module especially helpful for practices attesting for meaningful use and PCMH, the problem with this is that it is difficult to do on your own and requires a Customer service ticket which takes a long time to get answered.
The charting is easy once you get your templates setup. If you do not do this on the front end (during implementation) getting help to do later is impossible and you will need help as it is not very intuitive. Many templates were lost during one of their upgrades without warning so it has been difficult to rebuild them. We have grown and added locations while on Athena and because they are your primary biller if they do not verify all of the credentialing that you send them you cannot bill. This was problematic because you cannot directly talk to the persons doing this there is always a go-between with Athena.
I love the EPCS for patients requiring a schedule, as a pediatrician I have quite a few ADHD pts and nice not to worry about assessing where prescriptions really lost! No need for paper. However, with one of their upgrades, I can no longer save medications so must write sig and quantity for every medication each time which is time-consuming.
Lastly, the promised billing has failed our practice. The workflow was to be we would not need a biller and get increased revenue with clean claims. We see a large Medicaid population and were not told that they had virtually no experience with that and even going to them with specifics as to the problem it would still take upwards a month to fix. Not only have we not gotten rid of our biller but increased his time as many Medicaid claims he submits thru the portal yet Athena charges us for this. The account managers are unavailable in meetings vacations or no longer with the company.
Pros: Reporting, Easy charting once template is created, EPCS, Integration of charges to the superbill
Cons: Customer support, E-prescribing, Not reasonable expectation to not need a biller, Overpriced, not a good fit if you are a practice that adds services, providers, or locations, must use their bank to receive payments and then it takes 1-2 days to get transferred to your business account
Ann carmel A.
Ann carmel A.
Setor: Hospitais e Saúde
Porte da empresa: 501-1 000 funcionários
Usado

Diariamente

durante

Mais de um ano

Fonte da avaliação
Relação qualidade/preço
0
---
Remote Healthcare VA
Vantagens
I like how I am able to log in and use the EMR anywhere as long as you have net connection and laptop, especially for me as I'm working remotely. I also like that don't need to connect to a VPN to use the EMR. I love how easy its functionality from registering a patient up to checking out the patient. Most importantly, its very convenient to have macros as it hasten up the documentation.
Desvantagens
A little convenient when you need to type in the specific name and address of a facility that you want to send a referral or fax. I also don't like it when you refresh the page, it does not stay on the page you are on before refreshing. It's very inconvenient when you have to open the chart again after refreshing.