Sobre o Quickbooks Online
QuickBooks Online enables users to download and reconcile credit card transactions that allows businesses to organize weekly timesheets and track bank deposits.
What is Quickbooks Online?
Quickbooks Online is a web-based accounting software that controls all aspects of the financial side of the business. The software can be used in multiple areas such as bookkeeping, payroll, invoice management, bank reconciliation, expense tracking, financial reporting, tax management, and more.
How do you use Quickbooks Online?
Quickbooks is a web-based system, which can be accessed from any web browser. There are no installations or downloads necessary to use the software. Users can take photos of bills and submit them as expense proofs or share with the concerned stakeholders as well as download and reconcile credit card transactions.
Who uses Quickbooks Online?
Quickbooks Online can be used by freelancers, small businesses, and mid-sized businesses in any industry including restaurant, retail, construction, legal, nonprofit, and more.
How much does Quickbooks Online cost?
Quickbooks Online offers 5 pricing plans to cater to business needs. The plans are subscription based and billed on a per-month rate that can be canceled at any time. Each plan comes with free expert setup. The lowest plan begins at $7.50 per month that is intended for freelancers or self-employed individuals. The simple start plan for small businesses is priced at $12.50 per month that includes invoice management and auto generated tax reports while the essentials plan is priced at $25 per month that includes more users, time tracking, and bill payments. The plus plan is priced at $40 per month and comes with more user seats, inventory tracking and project profitability tracking. The Advanced plan for mid-sized enterprises is priced at $95 per month and comes with 25 seats, on demand training, batch invoices, premium apps, and more.
Does Quickbooks Online have an app?
Quickbooks Online comes with free intuit mobile apps for Android and IOS devices.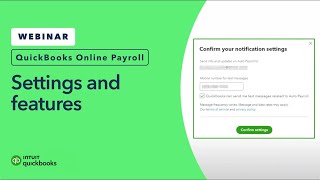 Preço do Quickbooks Online
Quickbooks Online possui uma versão gratuita e oferece versão de teste grátis.
Preço inicial:
Sem informação do fornecedor
Versão de teste gratuita:
Sim
Alternativas para oQuickbooks Online
Avaliações do Quickbooks Online
Setor: Contabilidade
Porte da empresa: Profissional autônomo
Usado

Outro

durante

Avaliação gratuita

Fonte da avaliação
Relação qualidade/preço
5
---
E um bom software
Eu queria software offline instalaçao em portugues para facilitar o registo
Vantagens
facilidade de uso, integração com outros apps
Desvantagens
o software nao tem em lingua Portuguesa
Setor: Contabilidade
Porte da empresa: 2-10 funcionários
Usado

Diariamente

durante

Mais de dois anos

Fonte da avaliação
Relação qualidade/preço
5
---
QBO accountant
I have been using QuickBooks for 6 years as a bookkeeper with an accountant account. The software is not user-friendly. It has required me many years of training to fully master this software. The yearly updates are very useful but its hard to keep up.
Vantagens
I like the ability to manage my client's books with my own log-in. The automations in the last 5 years are saving me time and have helped me find more clients.
Desvantagens
The software is expensive for startup businesses, clients sometimes back out of using this software because of the price. The competition is more afortable.
Razões para mudar para o Quickbooks Online
Its the most popular accounting software therefore the market is larger and I save more time working on clients books with this software than others.
Setor: Sem fio
Porte da empresa: 11-50 funcionários
Usado

Diariamente

durante

Mais de dois anos

Fonte da avaliação
Relação qualidade/preço
5
---
Efficient Accounting Software
Highly recommend. Great product that keeps getting better.
Vantagens
Really easy to use, automates a number of functions, and provides a comprehensive accounting package for our small business.
Desvantagens
My background is accounting and sometimes I get the impression that Quickbooks has tried to dumb the software down too much, which makes it harder for me to deal with anything outside the box. Calling in to support can also be really challenging.
Razões para escolher o Quickbooks Online
Freshbooks was too basic for our needs.
Razões para mudar para o Quickbooks Online
While Quickbooks Desktop Pro has the feel of a true accounting software, the ability to log on from anywhere and constantly keep everything current (bank links etc.) plus not having to worry about backups or upgrades, made the Online version more attractive.
Setor: Aparelhos médicos
Porte da empresa: 2-10 funcionários
Usado

Diariamente

durante

6 a 12 meses

Fonte da avaliação
Relação qualidade/preço
3
---
QBO Works, But It Should Be Better Than It Is
Due to the massive price increase to move to a 60k+ ERP, QBO is probably still the way to go, it's just a shame that they haven't done a better job listening to their customers and implementing the MANY MANY requests and suggestions that they have been receiving for years.
Vantagens
You can login online from anywhere, and it does a great job of syncing with your bank accounts
Desvantagens
The support is basically non-existent. Also, there is just no reason that they haven't implemented more customization options for how long this software has been out. They also make syncing with other programs sound good, but then limit what can actually be done on the back-end.
Razões para escolher o Quickbooks Online
QB Enterprise was getting left in the dark ages, and it simply isn't a user-friendly product.
Razões para mudar para o Quickbooks Online
We chose QBO over the many ERPs that we had looked at, because we ended up finding a product called OrderTime that does an excellent job syncing with QBO and takes care of our inventory and order management needs. If it weren't for OrderTime, we would have probably moved forward with an full ERP.
Resposta de

Intuit

Hi, Ryan. Thanks for an honest review. This isn't the impression we hoped you'd have. We'd appreciate the opportunity to make this right. The best way to reach the QuickBooks Online Team is to use any of the methods listed here: (https://quickbooks.intuit.com/learn-support/en-us/help-article/account-management/quickbooks-online-support/L6WqNrDq0_US_en_US). We're always happy to help. All the best. -Kristina, The QuickBooks Team

Respondido em 03/08/2022
Setor: Serviços ao consumidor
Porte da empresa: 2-10 funcionários
Usado

Semanal

durante

6 a 12 meses

Fonte da avaliação
Relação qualidade/preço
5
---
Get your Finances in Order Quickly!
Quickbooks Online has been a wonderful software to take my small business accounting to the next level! There is a bit of a learning curve to set up the customizable software and maximize it's use for your business. Once it's set, accounting is easy and quick. Running reports takes 5 seconds and you have all your accounting information at your fingertips with the mobile app!
Vantagens
Ability to access from anywhere! On my computer, on my phone, in the car, wherever I need it!
Quick mobile receipt upload from your phone or computer! This allows me to quickly scan gas receipts or upload online purchase receipts to Quickbooks Online. Gone are the days of saying "what was that purchase for?" Not only can you upload receipts but they automatically tie to the bank account import.
Easy to create reports! Ability to compare month to month or year to year. Can break down by categories or tags.
Tax time made easy! My accountant had all the information they needed. I can link accountants to my Quickbooks Online so they can assist with quarterly payments, general questions via email/online or bookkeeping.
Desvantagens
Quickbooks Online has a little bit of a learning curve. Since I had no prior experience with a formal accounting system, I signed up to add one of their pros to walk me through set up upon purchase. They helped get the bank account integrated and get everything moving the right direction.
Due to the learning curve, there are plenty of resources online or within business organizations that can walk you through the ins and outs. Quickbooks Online is very customizable, but getting those custom items set up can feel overwhelming.