Sobre o NetSuite
With an integrated system that includes ERP, financials, commerce, inventory management, HR, PSA, supply chain management, CRM and more – NetSuite enables fast-growing businesses across all industries to work more effectively by automating core processes and providing real-time insights into operational and financial performance.
What is NetSuite?
NetSuite is a cloud accounting software that provides a complete view on financial performance and cash flow analysis. The system comes with features including general ledgers, cash management, tax management, accounts receivable and payable, fixed asset management, and payment management.
How do you use NetSuite?
NetSuite is a cloud-based system, which can be accessed through an active internet connection. There are no installations or downloads necessary to use the software. Users can utilise the key performance indicator to view analysis on receivables, payables, sales, total bank balance, and more.
Who uses NetSuite?
NetSuite can be used by companies of any size in any industry in need of financial management software.
How much does NetSuite cost?
NetSuite does not share pricing details publicly. Please contact Oracle for information on starting price and available plans or tiers.
Does NetSuite have an app?
NetSuite has an app available on both IOS and Android devices.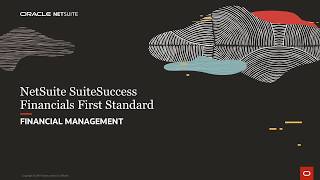 NetSuite não possui uma versão gratuita. Versão paga do NetSuite a partir de 499,00 US$/mês.
Versão de teste gratuita:
N/D
Alternativas para oNetSuite