Sobre o Splunk Enterprise
The Splunk Enterprise platform allows users to process and index most forms of data in their native format. It includes data indexing tools, which enable users to locate specific data across large data sets. The software is designed to serve users with limited technical expertise. A key selling point is the platform's scalability, which allows it to grow with the amount of data it is needed to process; up to at least 100 terabytes per day. To ensure users always have access to their data, even in the event of a system disruption, this platform features built-in failover and disaster recovery capabilities. Deployment options include both on-premise and SaaS (Software as a Service). Subscription pricing is based on the amount of data indexed per day, and pricing decreases as the amount of data indexed increases. There are perpetual and term license pricing options as well.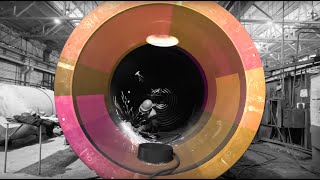 Preço do Splunk Enterprise
Splunk Enterprise possui uma versão gratuita e oferece versão de teste grátis. Versão paga do Splunk Enterprise a partir de 1800,00 US$/ano.
Preço inicial:
1800,00 US$/ano
Detalhes dos preços:
Contact Splunk for detailed pricing information.
Versão de teste gratuita:
Sim
Alternativas para oSplunk Enterprise
Avaliações do Splunk Enterprise
Setor: Software
Porte da empresa: 10 000+ funcionários
Usado

Diariamente

durante

6 a 12 meses

Fonte da avaliação
Relação qualidade/preço
5
---
Splunk: A Monitoring Tool for all your needs
If i have put a word it would say "Fantastic". The functionalities Splunk provides eases team to manage/monitor their IT infrastructure and internal application you will be well aware about the performance of your applications. Setup alerting and take necessary actions in stipulated time to overcome all the issues which may affect your application performance.
Vantagens
Splunk offers various features whether you need to setup monitoring on your server, application logs based on logs ingestion set alerts so that teams got notified on real time and take actions accordingly. In this way, it helps to monitor application which are mission critical. You can make dashboards in Splunk where you can configure various components such indexes, data inputs and schedule reports as well. To achieve additional functionalities we can install third party apps as well such as AWS Add on for cloud watch log ingestion.
Desvantagens
From Admin perspective, I found user access management a little difficult. The roles of access management becomes complicated because some time the config files for that didn't came very handy. Other then that I think all in all Splunk provides fulfill all of the requirements.
Setor: Serviços e tecnologia da informação
Porte da empresa: 51-200 funcionários
Usado

Diariamente

durante

Mais de um ano

Fonte da avaliação
Relação qualidade/preço
5
---
Complete Security operations with Splunk
Splunk data visualization and its analytics handling chunks of data is exceptional.
Vantagens
Data visualization, Analytics skills with AI-powered and can handle data in TB/per day without any interruptions in services. Live dashboards, developing use-cases and their capabilities (correlation).
Desvantagens
complex architecture and efficient skills are required, financial is also not feasible for small and medium customers. no inbuilt query builders for beginners to understand the platform.
Razões para escolher o Splunk Enterprise
Its niche player was can handle only a few products data and not so feasible in terms of query building and customization in dashboards. Good for small businesses not for enterpraises.
Razões para mudar para o Splunk Enterprise
Not so feasible in handling data and its simple architecture cannot handle logs from all the data sources.
Usado

Diariamente

durante

Mais de dois anos

Fonte da avaliação
Relação qualidade/preço
0
---
Spunk Review
Vantagens
It allows me to bring a lot of information into one friendly view. It's a great security audit tool.
Desvantagens
It has limited functionality. It is a very memory intensive system. It does not integrate with Lennox.
Setor: Software
Porte da empresa: 1 001-5 000 funcionários
Usado

Diariamente

durante

1 a 5 meses

Fonte da avaliação
Relação qualidade/preço
4
---
Splunk - Real time Log Master to handle volume data
Very good for log analysis and data continuous analytics.
Vantagens
INgestion of the huge volume of the data. q
Desvantagens
Reporting commands on volume data and training documentation on the reporting.
Setor: Serviços financeiros
Porte da empresa: 10 000+ funcionários
Usado

Diariamente

durante

Mais de dois anos

Fonte da avaliação
Relação qualidade/preço
5
---
Splunk is a great solution for SIEM and also for monitoring your infrastructure
We needed a way to monitor our internal environment and start to be more proactive with issues, so we started sending all of our logs to Splunk and we we able to get insights we did not know we needed. It is a great solution and they are constantly innovating.
Vantagens
Splunk makes it easy to search through various data including logs. In the past I have had to pour through logs in order to find the one lines among the 100 of thousands of lines. Splunk allows me to search through those logs in a matter of seconds vs the hours it used to take.
Desvantagens
Most of enterprise setup is done through the command line. It would be nice to have cluster configuration (index creation) as part of the UI.
Razões para mudar para o Splunk Enterprise
Spelunking was simple to setup and the customer service is great. It performed very well and proved to be a valuable assets to run in Production.