Sobre o RXNT
RXNT's cloud-based, ONC-certified medical software—Billing, Practice Management, EHR, and more—improves clinical outcomes & revenue cycle management. Simple, transparent pricing includes free setup and training, free data transfer, free in-house support, free mobile applications, and no "hidden fees." Connected iOS and Android apps for mobile and tablets allow providers to e-prescribe, manage patient information, charge capture, schedule providers and practice resources, and check-in patients from anywhere. Our dedicated U.S. teams are your partner, delivering a collaborative approach to solving business challenges for practices and specialties of all sizes. RXNT's EHR improves patient care and streamlines clinical management. With single sign-on (SSO) for multiple locations, access patient health and prescription history at the point-of-care, schedule patients and providers, and request and review lab or imaging orders. Plus, attach and organize documents within patient charts for clinical care plans and follow-ups. Customizable "smart" encounter forms and short keys eliminate redundancy and improve workflows. Share real-time data with patients and other clinicians for better care coordination and next-step support. Patients benefit from the PHR Patient Portal, check-in features, electronic prescribing, and referrals. RXNT's E-Prescribing is EPCS-certified, PDMP-integrated, Surescripts-certified, HIPAA-compliant, and supports MACRA and MIPS when connected to EHR. RXNT's Practice Management & Billing helps maximize revenue and profitability for your practice. Customizable reports allow users to monitor and analyze practice data and projected revenues, and conduct real-time eligibility checks for claims using electronic remittance advice (eRA). Automated claims accuracy checks and built-in claim scrubbing detects and eliminates billing code errors, resulting in faster reimbursement. Plus, a comprehensive and always up-to-date database of ICD-10 codes means fewer claim rejections. Meanwhile, manage appointments and collect payments with automatic appointment reminders, charge capture, insurance eligibility, and patient bill pay. Single sign-on simplifies operations for central billing offices. Any of RXNT's software products (EHR, ERX, PM, Billing, Scheduling) can be combined for a completely integrated "Full Suite" system. Our unified software suite employs a secure, central database so your data passes through every product in real-time no matter the device.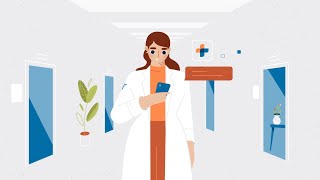 RXNT não possui uma versão gratuita nem versão de teste grátis. Versão paga do RXNT a partir de 75,00 US$/mês.
Preço inicial:
75,00 US$/mês
Versão de teste gratuita:
Não
Setor: Consultório médico
Porte da empresa: Profissional autônomo
Usado

Diariamente

durante

6 a 12 meses

Fonte da avaliação
Relação qualidade/preço
3
---
Only use for cloud storage
Poor. Implementation was clunky, the templates still are not correct, and customer service has been apathetic at best and generally unresponsive to customer needs. Would not recommend. Looking in to switching, which will be onerous to switch over all chart records - but this is clearly not designed for ease of use and client support.
Vantagens
Should - in theory - be easy to use, however, there are many flow problems and steps that make it not entirely user-friendly. It's a glorified Cloud storage solution.
Desvantagens
Do not expect your needs to be met efficiently or any problems addressed quickly. Customer support has - by far - been an arduous experience using this product. The faxing system is frequently broken or down, thus crippling practice flow. No care on the part of the support team, still has not been resolved in over a month, leading my practice to find another solution for faxing chart records - as we can no longer fax directly from the patient chart. Support does not reply and does not send updates as to when we might expect a resolution, thus leaving the problem in limbo.
Setor: Hospitais e Saúde
Porte da empresa: Profissional autônomo
Usado

Diariamente

durante

Mais de um ano

Fonte da avaliação
Relação qualidade/preço
5
---
Love the product
I use it for my small business, and it works well. I do not use any of the software that deals with billing. I am a concierge provider, so it is cash only. So I can't expound on that facet. However, for charting and prescribing it is the most approachable I have encountered.
Vantagens
It allows me to chart easily on a patient, then run through and prescribe what I need too. I like this software because it allows me to set up my templates easier than other EHR's I have used in the past. Ease of use.
Desvantagens
Nothing, compared to the 5 other software EHR's I have used this is easiest. I am trying to think if there is anything I would improve, but can't at the moment. I complained for years about the other software options I was forced to use.
Setor: Consultório médico
Porte da empresa: 2-10 funcionários
Usado

Diariamente

durante

Mais de dois anos

Fonte da avaliação
Relação qualidade/preço
5
---
Krogstad Review
I rank this software very high overall compared to other billing and EHR software systems and the support as well as the chat process is very highly rated
Vantagens
The ease of use and the ability to work within the system without having to move from a lot of different screens. Your support staff is awesome and incredibly knowledgeable, I really appreciate that
Desvantagens
1. I think the billing processes are overall good but there is a lag time in processing as the day goes on.
2. posting payments has been slower lately.
3. need to indicate in the EHR what office you are in on the header.
4. please add the date of birth next to the patient on all screens.
5. Customized preferences do not always save as defaults, you have to keep selecting them. An example is the insurance payments screen. The payment amounts are way to the left and I have a customized view and select default but it never saves. When I go back into the screen it has reset.
6. Custom preferences are sometimes overwritten or do not save
7. In billing, if I save a claim from a different location other claims after it also default to that location.
8. Custom reports are difficult to create and are not as easy to create as they should be. Also, the options needed for custom reporting are not always available
Razões para mudar para o RXNT
We recommend RXNT to many of our provider offices looking for billing and EHR software. We prefer RXNT because the price and ease of use is optimal as well as very intuitive to use for providers.
Setor: Serviços financeiros
Porte da empresa: 2-10 funcionários
Usado

Diariamente

durante

1 a 5 meses

Fonte da avaliação
Relação qualidade/preço
5
---
Why did I wait so long
I've been in medical billing for over 25 years and have used many different billing programs. After the billing program we had been using, for several years, made some "unfavorable" changes, we knew it was time to look for a new program. My staff and I researched and did demo's with many different billing programs (including RxNT) over the course of a few months. We actually switched one account to a new program, which we thought was the best. After a month, we can't get them to actually answer any issues we are having. We went back on the hunt and revisited RxNT. I think we overlooked RxNT in the beginning because we thought "with rates this good, there has to be something not right with the program". We set up an hour long demo with RxNT. This demo actually lasted two hours as I had a lot of questions, as to "can the program do this" "can the program do that". The staff that did the training was wonderful! They answered all of my questions and the one questions they didn't have the answer to right that minute, they checked it out and called me the next day. We switched to RxNT that very day.
Vantagens
There are so many pros's, I don't know where to start. The staff at RxNT is wonderful. I can call them and get right thru. I can email them and they will respond within minutes. The program itself is great! It is very easy to navigate. You don't have to spend hours searching for reports or settings. Everything is right there. The scheduling is so easy. I just did a training session yesterday on the scheduling, for one of my offices, and the entire staff liked it so much better than what they had before. They commented on how much better it was to schedule a patient and the checking in process. The billing side of the program is really nice too. There are procedure macro's (very helpful) and searching for a diagnosis code could not be easier. All other programs I have been on, you have to know the exact medical term to search. RxNT somehow managed to program the diagnoses so that anyone, at any level of medical terminology, can find exactly the right code. It has even told me a couple times that I needed an additional diagnosis code based on what I had entered. No other program I've used as done that. When we first signed up for RxNT we were told that we could start sending claims immediately on the smaller insurances but that it would be 3-5 weeks for the bigger payers. I was receiving ERA's from these bigger payers within 10 days. The clearinghouse people were in constant contact with me and sent me weekly reports so I knew exactly where my payers were in the process. RxNT is unlike any other billing program. And their staff is also unlike any other billing program staff. The staff at RxNT are like no other staff I've encountered. They really take pride in what they do and treat you like family.
Desvantagens
The only Con I have is that the program does run a little slow after awhile. Once you log off and log back in, you're back in business.
Setor: Consultório médico
Porte da empresa: Profissional autônomo
Usado

Diariamente

durante

1 a 5 meses

Fonte da avaliação
Relação qualidade/preço
0
---
Future Market
I am an 80 year old physician with nearly 50 years of practice and a career that included having been an Assistant Prof of Medical Computer Science at Yale in 1970 - 1980 My mentor Shannon Brunjes MD, said to me in 1969 "When medical and IT people get together they will just want to automate the status quo." That prophesy has turned out to be more true that we imagined. RxNT suffers from that truth only in a few small ways that come with the scarce wiggle room of an application so central to medicine as prescription writing. RxNT does every thing - just about - possible to tame the chaos that has existed in prescription writing where the standards have so often been really messy in the status quo. Three cheers for that. On the other hand the status quo in medicine is changing. Name-it, blame-it, tame-it prescription pad medicine is giving way to choices doctors and patients are making for what we call Functional or Integrative medicine where prescriptions are more and more aimed at the individual and less at the disease. Such prescriptions are more likely to be compounded and may include fewer pharmaceuticals and favor other strategies that will be much more effective in favoring Nature's buoyant impulse toward healing.They, therefore, belong right up there with drugs in the documents that doctors use to communicate with doctors. (see Cons below)
Vantagens
Once I got the hang of it - thanks to Morgan Deitz - i find the program so much better than what I have had for prescribing that its incomparable.
Desvantagens
Doctors who belong to my Functional or Integrative tribe will, when using RxNT find themselves frequently visiting the Utilities /Medication Management feature very often to build up their own list of prescriptions that are both different by more tailored than RxNT's "behind the counter" selections. Your marketing will benefit from feedback from the data showing that kind of use and your staff will need to find ways to get access to those selections without sending them out behind the Utilities wood pile to an interface that should be easier to use especially when it comes to generating sigs that can be more easily re-used for, say, compounded HRT mixtures of E2, E3, DHEA, Pregnenolone, Progesterone and Testosterone. This can be done without scaring conventional doctors but it will take some finesse on the part of your design team to protect conventional eyes averted from nutrients and nutriceutcals.
On another point the notion that prescription drugs are real medicine and the other stuff is questionable at best or the devil's work at worst will be fading in the coming generation of doctors who will welcome the idea that every thing in the patient's plan deserves the title of "prescription" so. The special status of prescription drugs is understandable when it comes to controlled substances. It should be understood as "special" with respect to many other pharmaceuticals because they are dangerous. Natural substances are often much stronger in the sense of promoting healing and should have a status on your website (some day) that is consistent with that reality. The fact that your checklist does not include Functional Medicine or Integrative Medicine or Functional/Integrative Medicine for "Industry" (which is weird as a header for what is mostly a list of specialties) should be corrected. There are lots of us out here and more coming. At the very least it would be a good marketing tool to know about what we do.