Sobre o iSpring Learn
Descrição não disponível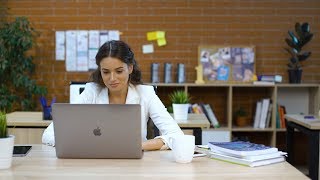 iSpring Learn não possui uma versão gratuita, mas oferece versão de teste grátis. Versão paga do iSpring Learn a partir de 2,81 €/mês.
Preço inicial:
2,81 €/mês
Versão de teste gratuita:
Sim
Alternativas para oiSpring Learn
Avaliações do iSpring Learn
Usado

Diariamente

durante

Mais de dois anos

Fonte da avaliação
Relação qualidade/preço
4
---
iSpring learn is a great solution for online learning.
The system underpins my private education business and has been a major driver for success.
Vantagens
Integration with PowerPoint
Clean, easy to use interface
User self registration
Payments system for selling courses.
Desvantagens
There is not a lot to dislike. It does everything I need. If I had to be very picky I would to be able to alert users to new Courses or to make announcements more easily. At present you can add comments to courses and learning paths, or send individual messages, but this does not alert a user who is not logged in. I can export e-mail addresses and send a mailshot, but this is a bit cumbersome. This is a very minor issue.
Resposta de

iSpring Solutions

Hi Richard,
Thank you SO much for sharing your feedback about iSpring Learn! We greatly appreciate it :)
Keep it up!

Respondido em 02/07/2018
Setor: Hospitais e Saúde
Porte da empresa: 201-500 funcionários
Usado

Diariamente

durante

6 a 12 meses

Fonte da avaliação
Relação qualidade/preço
4
---
Worth The Money!
I worked closely with our sales person to complete the purchase and get everything set up. It was a very simple and quick process.
Vantagens
We searched for 2 years for the perfect software. We landed on iSpring due to the cost and features available for a corporate training environment. This has helped up become more remote, especially in a world with COVID. We have been able to track training and identify areas of improvement and even get more departments on board with the training process. I also love the iSpring takes ideas for improvements.
Desvantagens
Most features are easy to use, but some of the reporting options do not provide the information needed, so we have to build workarounds in to get what we need.
Razões para mudar para o iSpring Learn
The decision to choose iSpring over the others named was mainly due to the features available for the price. Some of the other companies were extremely expensive and did not offer the features that we received with iSpring.
Resposta de

iSpring Solutions

Hi Dayna,
Thanks a lot for reviewing iSpring here on Capterra - we appreciate it greatly!
Hope you enjoy this exciting journey of training management with iSpring.
Keep up the great work and if any questions come up, please don't hesitate to address them to our Tech Support: [email protected]

Respondido em 22/12/2020
Setor: Hospitais e Saúde
Porte da empresa: 201-500 funcionários
Usado

Diariamente

durante

Mais de dois anos

Fonte da avaliação
Relação qualidade/preço
5
---
The Perfect LMS
iSpring has been a great tool for our organization's needs. I purchased it because of it's ease of use for our learners and it continues to deliver a simple approach to training. Learners should never have to fight to find or complete their learning. iSpring is a clear and simple option that provides value to both the learner and the administrator. It's not complicated, but robust enough to deliver everything we need and more. We actually feel our learning platform is a differentiator in our line of business and others in the industry have been impressed enough to ask us what we use.
Vantagens
We have used iSpring Learn for almost 3 years now. The original reason we purchased the tool is the same reason we stay with the tool - it's ease of use for our learners and the administrative functions it provides for our L&D team. The completion tracking, certificate generating, and reporting functions are vital to our goal of ensuring our learners are able to access and complete their learning easily and receive the appropriate credits.
Desvantagens
Like any software, there are features that don't always meet our needs. But there isn't anything we haven't found a way to work around or take the time to better understand in order to operate and manage our learning within iSpring. It's not complicated or cumbersome to administer.
Resposta de

iSpring Solutions

Hello Jolene,

Thanks a lot for sharing your thoughts about iSpring products and service. We very much appreciate it.

It's great to hear that you are happy with the iSpring solution.

Keep up the great work! :)

Respondido em 12/09/2022
Setor: Software
Porte da empresa: 51-200 funcionários
Usado

Diariamente

durante

6 a 12 meses

Fonte da avaliação
Relação qualidade/preço
3
---
Good for a single company (in-house) use but poor for managing client or partner training
Vantagens
Ability to have multiple Learning Paths that collate separate courses, and to track users' progress through those Learning Paths.
Desvantagens
New functionality has only been added piecemeal, presumably where a client has paid for a new feature to match their specific requirements. The new functions then aren't applied across the whole system (since the client didn't pay for that work). The result is a "swiss cheese" of a product, with huge holes.
For example, the API doesn't allow you to retrieve attributes that were added in new functionality. The API itself allows you to set and retrieve (limited parts of) individual records, but doesn't let you get access to reports programatically.
SSO is all-or-nothing - you have to have the same SSO for all Organizations, which sucks if you're using the same course material in-house as well as externally. And SSO doesn't support the latest standards. Discussion forums are similarly only open to all and can't be limited to Organizations. Presumably both SSO and Discussions were added before some client paid for multiple Organizations to be added.
On top of all that, iSpring is actually more expensive than other better multi-org solutions such as TalentLMS.
Setor: Serviços e tecnologia da informação
Porte da empresa: 501-1 000 funcionários
Usado

Diariamente

durante

1 a 5 meses

Fonte da avaliação
Relação qualidade/preço
5
---
Outstanding Learning Management System
I have used many other types of LMS' and iSpring Learn stands out as top of the line across the board.
Vantagens
Ease of use as well as plenty of documentation and training lesson videos. Additionally, support team is quick to respond and to resolve any issues or questions.
Desvantagens
Integration of development tools, instead of separate standalone apps.
Razões para escolher o iSpring Learn
Our company outgrew the platform (WordPress) and I needed a solution that a user could complete coursework at an acceptable pace and allow for various managers to have specific access.
Razões para mudar para o iSpring Learn
We started by just having the toolset and I liked developing courses with it so I demo'd the iSpring Learn LMS and it had everything that we needed and room to develop additional types of courses.