Sobre o GanttPRO
GanttPRO is a cloud-based project management solution for small to midsize companies, as well as individual users. The software offers Gantt charts, scheduling, progress tracking and more. GanttPRO enables managers to schedule projects using a visual interface. Users can automatically reschedule multiple project tasks simultaneously with GanttPro's drag-and-drop functionality. Users can also create new tasks, assign them to team members, track progress, set task dependencies and milestones and map critical paths. Anyone from a project team can leave comments on tasks, attach files to tasks and get real-time notifications about actions other team members are taking. Project information can be exported in PDF, PNG, XLSX and XML format. GanttPRO also allows users to import charts from software like Microsoft Project and Excel. Support is offered over the phone, via email and through online chat. Annual and monthly pricing plans are available.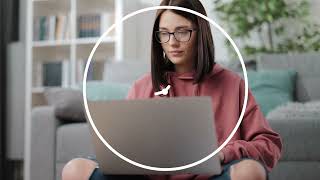 GanttPRO não possui uma versão gratuita, mas oferece versão de teste grátis. Versão paga do GanttPRO a partir de 7,99 US$/ano.
Versão de teste gratuita:
Alternativas para oGanttPRO
Setor: Engenharia civil
Porte da empresa: 2-10 funcionários
Usado

Semanal

durante

Mais de um ano

Fonte da avaliação
Relação qualidade/preço
5
---
Forma fácil de organizar projetos do iniciante ao avançado
Tenho utilizado o Ganttpro por volta de um ano, fiz uma pesquisa completa de softwares no mercado que auxiliassem a gerência de projetos. O Ganttpro me pareceu o mais adequado e tem cumprido com as minhas expectativas. De forma intuitiva é possível organizar tarefas, incluir custos envolvidos, hierarquizar as tarefas antecessoras e predecessoras, além de em caso de equipe poder alocar cada colaborador na tarefa em específico, fazendo a gerência completa do projeto.
O meu ramo é de Engenharia Civil, consegui montar a partir do zero um cronograma de atividades, com a linha de base inicial, e ir atualizando ao longo do projeto. A visualização pode ser feita tanto em gráfico de Gantt ou em Kanban, o que facilita no caso de pessoas que não estão familiarizados com esse tipo de plataforma.
Vantagens
O Ganttpro é intuitivo, fácil de usar, possui ferramentas importantes para a gerência de projetos e está completamente na nuvem.
Desvantagens
Pode melhorar a usabilidade em telas touch
Setor: Software
Porte da empresa: 11-50 funcionários
Usado

Diariamente

durante

1 a 5 meses

Fonte da avaliação
Relação qualidade/preço
5
---
Very good software
Looking for effective project management tools, I can recommend with a clear conscience, GantPro as one of the most interesting solutions - online work (including multi-platform nature), document sharing, quick and reliable support. For me it is definitely one of the basic work tools now.
Vantagens
Comfortable and in most cases intuitive software. On the plus side, you should include the option of shared work. Well supports the management of many projects at the same time. In addition, the developers provide effective and quick technical support in the form of a chat, which allows you to get the answer to the question associated with the program without leaving the job.
Desvantagens
Unfortunately, like all software running in the browser, there are also sporadic problems with the performance or the refresh rate of charts, especially for more complex projects. Fortunately, each project will have its own history, so in case of problems (or too fast clicking, before the program calculates e.g. dates in several dozen related tasks), you can go back to a specific point in the history and edit project again.
Resposta de

GanttPRO

Grzegorz, thank you for choosing us. Indeed, GanttPRO has a great history of changes, so you can return to any point in the project, cancel or edit it.

Respondido em 14/05/2020
Setor: Publicidade e marketing
Porte da empresa: 11-50 funcionários
Usado

Diariamente

durante

Avaliação gratuita

Fonte da avaliação
Relação qualidade/preço
5
---
The best gantt chart platform I've ever used!
GranttPro helped me deal with my projects and tasks the way I need to keep everything on track.
Vantagens
GanttPro was the best tool I've found online to help me with the management for my projects and side tasks. Easy to use and personalize, GanttPro helps you to keep everything on track! You can plan events, projects and tasks, creating tags, setting date limit, and even inviting others to collaborate with your projects. GanttPro provides different views for the data you have, you can see your projetcs tasks as the best Gantt charts you have ever seen, or as panels grouped by their status, or even as a full list. You can manage all this with just one tool: GanttPro.
Desvantagens
I just wish I could have found this tool earlier.
Setor: Petróleo e energia
Porte da empresa: 51-200 funcionários
Usado

Diariamente

durante

Avaliação gratuita

Fonte da avaliação
Relação qualidade/preço
5
---
GanttPRO a management tool for development.
GanttPRO ensures efficient synchronization and good coordination between all the project teams and then we have developed a very good level of communication and we gain time and money.
Vantagens
the most impressive features I think that real-time interaction and easy workflow notices and comments with attached documents were the most impactful features of GanttPRO software.
GanttPRO solution was very useful even for the training team and was closely interfaced and implemented with our ERP information system and for all our business processes.
Desvantagens
I hope that a template model task can be copied for the main tasks of one project at one click and I don't need to copy the template task for every new task because in our case, all main tasks should follow the same process so they have the same subtasks.
Setor: Construção
Porte da empresa: 501-1 000 funcionários
Usado

Diariamente

durante

Mais de dois anos

Fonte da avaliação
Relação qualidade/preço
5
---
Distinguished capabilities that increase the interaction of team members with workflow plans
With GanttPRO's powerful capabilities, we are able to organize and assign workflows to team members, as well as streamline communication between team members when updates are made or when they ask for help.
Vantagens
GanttPRO is distinguished by its presence on the cloud, and it does not need special settings for use, as it is considered a large page, enabling us to cooperate with each other to prepare and organize the flow of operations and tasks in the multiple projects that we follow in the Gantt style, which I consider the most successful project follow-up systems, for its capabilities to discover the critical path and overlapping activities By doing, enabling us to always develop proactive solutions. I love using the cards, boards and lists that GanttPRO provides to help us manage project tasks, and enjoy the flexibility that GanttPRO provides, with which we can customize these boards to suit our needs. I love the fact that creating workflow diagrams and dashboards for teams and departments is so simple. I love how colors are added to a Gantt chart so that each one represents a specific topic or a critical task, as the colors make it easy for us to manage the workflow in an interactive way. I love how a colleague is asked for help to make updates to one of the panels, and I love how we can integrate all the panels For colleagues, presenting its work plan and its achievement summary, which enables us to explore the actual business reality of the project.
Desvantagens
GanttPRO is easy to use, low in cost and enables us to add additional users easily, and I like the fact that I haven't experienced any negatives or encountered any issues while using it.