Sobre o Wrike
Descrição não disponível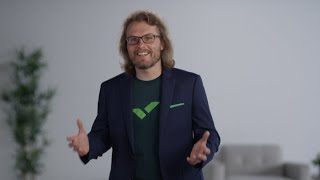 Wrike possui uma versão gratuita e oferece versão de teste grátis. Versão paga do Wrike a partir de 0,00 US$/mês.
Versão de teste gratuita:
Setor: Software
Porte da empresa: 501-1 000 funcionários
Usado

Diariamente

durante

Mais de um ano

Fonte da avaliação
Relação qualidade/preço
5
---
Wrike is the best for Project management and Tasks tracking
Vantagens
The easy way I can assign my self tasks or yo anyone
Creating folders easily to group tasks together
Easy in time logging and time tracking
Desvantagens
Sometime it is difficult to check the task that are assigned to me as they are not appearing in th inbox I have to search for them
I prefer there could be a tab to get the assigned tasks list
Resposta de

Wrike

Dear Andrew,
Thank you for leaving us such a wonderful review. We are thrilled that you loved your experience; our staff will definitely be happy to read what you wrote. We put customer experience and satisfaction as our priority, and your review reaffirms the hard work that we put in every day. So thank you for your kind words and we look forward to seeing you again.

PS
To see a list of the tasks assigned to you, you can create a dashboard with any filters you like.

Respondido em 29/08/2022
Setor: Gestão da educação
Porte da empresa: 1 001-5 000 funcionários
Usado

Diariamente

durante

Mais de um ano

Fonte da avaliação
Relação qualidade/preço
4
---
A powerful tool for content creation and workflow management
I enjoy this tool in writing my articles, managing my content and workflow. My overall experience is good.
Vantagens
Write is a very interesting tool for content creation and easy workflow management and planning. In addition, this software offers many interesting features such as the creation of multiple drafts and with the ability to access them anywhere, time management. It facilitates the writing and publishing of my working documents.
Desvantagens
Write has a lot of features and I find it very good but personally I find that some of these features are not useful. Also, it is sometimes slow, which often makes it difficult to manage some workflows. Fortunately not all the time. That's why I like this software. In short, I think it should be faster, it should also allow us to schedule our articles for later.
Razões para escolher o Wrike
Write has features that allow you to write faster, better and more.
Setor: Publicidade e marketing
Porte da empresa: 2-10 funcionários
Usado

Diariamente

durante

1 a 5 meses

Fonte da avaliação
Relação qualidade/preço
1
---
Marketing Agency Buyer Beware
Buyer beware if you're a marketing agency looking at Wrike for PM tool. We engaged Wrike to help us solve some very specific issues in which we outlined in detail during our numerous calls with sales rep. He showed us high-level that we could solve for our needs in his demo account which was not set-up to be agency-specific. He gave us test access and we tested as much as we knew how to test not understanding how to use the system but was reassured by the sales rep over and over again that Wrike could solve our needs. We decided to proceed with Wrike and even purchase the onboarding package so that someone could train us on how to use the system. The first onboarding rep we were given had literally zero clue how agency operations were set-up. We again outlined everything we needed Wrike to accomplish for our business and we left our first session feeling like we made a big mistake. We were given a second onboarding rep who was a lot better however, after three sessions, he couldn't even help us with solving our needs. To his credit, he tried so many workarounds but the system still wasn't working for what we made very clear we needed it to do. For reference these are the items we stated numerous times we needed this system to solve for:
1. transparency with clients being able to plan out ongoing marketing plans (solved only 50%)
2. track time and effort to be able to track workload (solved)
3. track ongoing month-over-month retainer budgets and products clients (not accurate
Vantagens
Detailed task management
Workload managment
Desvantagens
See below including very poor customer service
Razões para escolher o Wrike
I thought I was getting a more comprehensive product little did I know I was making a very bad decision
Razões para mudar para o Wrike
There were onboarding specialists vs Clickup.
Resposta de

Wrike

Thanks for your feedback. The experience you describe does not reflect the level of service we strive to deliver, and we want to help make it right. We were unable to identify your account from the information here, so please contact us directly at [email protected] We would love to make things right if you give us another chance.

Respondido em 06/04/2021
Setor: Serviços e tecnologia da informação
Porte da empresa: 10 000+ funcionários
Usado

Diariamente

durante

Mais de dois anos

Fonte da avaliação
Relação qualidade/preço
4
---
Wrike is Great for Project-Based Work
Wrike's flowchart displays all activities and includes a comment and recommendation section for each task, making it an excellent communication tool. Wrike makes my job easier, and I love using it since I can customize the interface to my liking. It may be accessed from any web browser, on desktop computers running macOS or Windows, and on mobile devices running Android or iOS.
Vantagens
Wrike has been an indispensable tool for us for a wide range of purposes over the course of several years. As an example of Wrike's usefulness, we were able to move our Change Request process from paper-based Excel spreadsheets to automated, digitally-driven Wrike task lists, complete with reporting. A centralized location was created so everyone could see what updates were open and past due.
Desvantagens
Some sorts of views might be awkward to alter in some situations. Dates and times may be a pain to establish and modify. Not quick enough for everyday usage across all projects and takes time to manage the to-do list.
Setor: E-Learning
Porte da empresa: 10 000+ funcionários
Usado

Semanal

durante

6 a 12 meses

Fonte da avaliação
Relação qualidade/preço
4
---
Great project management tool for daily jobs
We have resolved the problem of logging in and tracking all our marketing requests through this tool. It is a key part of our deliverables, feedback on the assets / files, and makes collaboration with large teams easy.
Vantagens
Wrike makes project management effortless once it is integrated as per the organisation or your team's objetives. It manages large number of users and complex workflows easily. Notifications and dashbaord management is highly customisable to suit your daily workflow and gives a fair sense of ease in day-to-day operability.
Desvantagens
The complexity of deployment has to be learnt by someone in your team (trained by the Wrike team) so that you don't have to run to the developers each time you want your processes to be tweaked.
Razões para mudar para o Wrike
Grest customer support and flexibility in customisation.