Sobre o Wrike
Descrição não disponível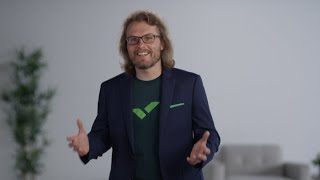 Wrike possui uma versão gratuita e oferece versão de teste grátis. Versão paga do Wrike a partir de 9,80 US$/mês.
Starting Price:
9,80 US$/mês
Pricing Details:
FREE: plano básico para equipes de até 5 usuários: Projetos e colaboradores ilimitados, recursos principais. Professional: $9,80 por usuário / mês Business: $24,80 por usuário / mês faturado anualmente Enterprise: para receber preços precisos, entre em contato diretamente com o Wrike.
Versão de teste gratuita:
Sim
Industry: Serviços e tecnologia da informação
Company size: 501-1 000 funcionários
Usado

Diariamente

durante

Mais de um ano

Fonte da avaliação
Relação qualidade/preço
0
---
Wrike; a comprehensive project management tool
Overall, we had a positive experience with the application. We deployed wrike at our desk, and able to get optimum results. We were able to manage 250+ employees from a single application. With wrike we were able to track everything including project schedules, working hours, ongoing tasks with detailed reports and analytics with visualizations and work flows. So, I would prefer wrike when it comes to project management, and it has been a great asset for team collaboration and event handling.
Vantagens
Wrike is quick and easy to setup. It has clean interface with variant functionality. Well its initutive with smooth navigation and flexible for team collaboration where users are able to organize the workforce and utilize the resources at work.
Desvantagens
With its rock- solid performance at work, I couldn't notice demerits with the app. However, its quite expensive when it comes to pricing. But the features we are getting up with the app purchase is at the top, and can't deny that its way better than other competitive project management tools.
Razões para escolher o Wrike
Wrike is great for project managment, and it outruns other project managment tools in-terms of performance and simplicity of use.
Razões para mudar para o Wrike
Wrike was the absolute choice for our office, as it was easy to implement and has lot of integrated features we need at work.
Industry: Publicidade e marketing
Company size: 2-10 funcionários
Usado

Diariamente

durante

6 a 12 meses

Fonte da avaliação
Relação qualidade/preço
1
---
This tool sank a company I was working for
Overall it was a terrible experience. It caused the agency I was working for to become unprofitable because the time spent on managing tasks and projects increased dramatically. Users found it difficult to keep track of things. The whole platform is black and white, and there is no effort on Wrike's part to use colors or graphics to clearly distinguish between different tasks/projects/ and folders. As a result it's always hard to keep track of threads, tasks, etc.
Vantagens
I liked the capacity to automate some processes.
Desvantagens
What I really hated about Wrike is how user unfriendly it is. It has terrible UX. Compared to nearly every other project management platform I've used it's by far the one with the worst UX. There are little graphical distinctions between task/projects/folders, making it hard for the whole team to pick up on how to use the platform. It was supposed to make our project management more agile, instead it increased time spent on project management by 3x. I would not recommend this tool to anyone.
Resposta de

Wrike

Thanks for your feedback. The experience you describe does not reflect the level of service we strive to deliver, and we want to help make it right. We want to hear more about both what's working with our product and what we can do better. Our goal is to have the most flexible work management solution and we would like to talk to you directly to better understand your needs and address your concerns. We were unable to identify your account from the information here, so please contact us directly at [email protected] We would love to make things right if you give us another chance.

Respondido em 14/12/2021
Industry: Atacadistas
Company size: 201-500 funcionários
Usado

Diariamente

durante

1 a 5 meses

Fonte da avaliação
Relação qualidade/preço
4
---
The best PM tool I've worked with so far
Customer support helps you with your organization's change management (this is critical) they not only tell you how to do it but teaches you how to be self taught
Vantagens
The blueprints and workflows are great to automatize processes avoiding missunderstandings and "who was responsible of that task" finger pointing. Helps to make the goal clearer for every colleague
Also, the tutorials are great, selfpaced and very practical
Desvantagens
It was hard to define the best way to configure the automatization between blueprints and workflows, they somehow oppose at some of the project views/reports
Alternativas consideradas
Jira
Razões para escolher o Wrike
Didn't have all the features we need in order to follow our complex projects up
Razões para mudar para o Wrike
Beacuse it's more focused on marketing teams and most of the people here are related to that area.
Industry: Software
Company size: 201-500 funcionários
Usado

Diariamente

durante

Mais de dois anos

Fonte da avaliação
Relação qualidade/preço
5
---
My team lives in Wrike
Someone on my team brought on Wrike and then left the organization; we tried to use it like our previous "ticketing" system for a few months, but then I was given the opportunity to re-roll it out to our team with some enhancements and additional trainings. Using Wrike as it was intended (project management tool) rather than trying to make it be what we were used to (simple ticketing system for requests) has reduced a huge amount of administrative burden on several people on our team. We work faster, more efficiently, and more collaboratively than ever before.
Vantagens
Having one place to manage all of our projects throughout the entire life cycle of the project (rather than just a "ticketing" system) has been huge for my team. We use it constantly (I have it open all day, every day) and I know that we wouldn't be able to do the volume of work that we do, without having a robust project management tool.
Desvantagens
It can be a bit of a learning curve, especially for people who aren't familiar with project management software. However, if you invest time in training up front, it pays dividends.
Industry: Educação superior
Company size: 5 001-10 000 funcionários
Usado

Semanal

durante

6 a 12 meses

Fonte da avaliação
Relação qualidade/preço
0
---
Excellent for Collaborative Marketing Projects
Wrike has helped us find a more collaborative and inclusive environment for working on our marketing and communications projects besides just relying on a never-ending string of email messages.
Vantagens
We use Wrike to request marketing & communications projects from our divisional M&C team. We really like that you can use the system to submit your requests/need, review and submit edits & feedback, and ultimately receive your final product. This is helpful when you want to have multiple staff members involved and giving feedback.
Desvantagens
The system does take some time to get fully acclimated but once you're in it and know how to navigate, I have few few issues or concerns.