Sobre o TeamViewer
TeamViewer is an online meeting and video conferencing solution that connects any PC, mobile and server to each other globally. The solution is available in nearly all countries and supports over 30 languages. TeamViewer is suitable for businesses of all sizes and can be deployed both in the cloud as well as on-premise. TeamViewer provides features such as document management, cooperative writing, invitation management, remote control, screen sharing, chat and messaging. Its instant messaging functionality covers features such as offline messaging, group chats, web-based chats, persistent chat groups, customer-initiated chat from service cases and chat history. The software provides end-to-end encryption and full support for mobile devices. The solution uses cloud-based technologies to collaborate in real-time worldwide and enable online support through a wide range of product portfolio that includes Monitis (website monitoring system), Blizz (online collaboration) and ITBrain (anti-malware) among others. The solution offers a free version and a free trial for paid software.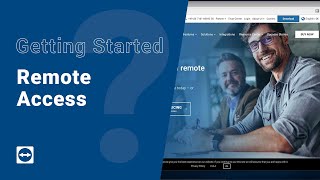 TeamViewer possui uma versão gratuita e oferece versão de teste grátis.
Preço inicial:
Sem informação do fornecedor
Detalhes dos preços:
Single User: $49.00/month for one seat and one session Multi User: $99.00/month for multiple seats and one session For Teams: $199.00/month for multiple seats and three sessions
Versão de teste gratuita:
Sim
Alternativas para oTeamViewer
Setor: Software
Porte da empresa: 11-50 funcionários
Usado

Semanal

em

Mais de dois anos

Fonte da avaliação
Relação qualidade/preço
3
---
An essential asset for your team
For me, personally it's the best app to connect remotely available in the market. Anydesk is a good second.
Vantagens
You'll be able to utilize this software to remotely connect to either assist your clients, manage your sytstems remotely, connect to a server, transfer files or execute commands from anywhere in the world. You can bookmark all your connections and manage them in groups and view the status of the machines from a simple side window.
Desvantagens
The license can be a little expensive and sometimes the software may lag if the client you're connecting too is outdated. You need to look up the licenses because even the cheapest one, unless you buy a volume license, you need to be specific on how many people will be using the license and only one can use it at the time.
Setor: Construção
Porte da empresa: 51-200 funcionários
Usado

Diariamente

em

Mais de dois anos

Fonte da avaliação
Relação qualidade/preço
3
---
Accesso incondizionato - TeamViewer Host
Vantagens
Questa funzionalità permette un accesso incondizionato e senza necessità di conferma. È consigliato per server, postazioni di controllo dove l'intervento utente non è strettamente necessario.
Desvantagens
Non vi sono aspetti negativi: il licensing probabilmente dovrebbe tener conto di tagli più piccoli di clientela (prezzo con funzionalità essentials)
Porte da empresa: 51-200 funcionários
Usado

Outro

em

Mais de um ano

Fonte da avaliação
Relação qualidade/preço
3
---
Team Viewer works as a screen sharing program for institutions but is tricky to navigate for...
For within an organization, the product is great for screen sharing, but outside it is just clunky.
Vantagens
I like that Team Viewer has free and paid options for users versus enterprise, it ensures that you have a quality product, but does not then price-gouge the occasional user. Team Viewer is a great alternative for screen sharing when you are able to have the time to figure out the tools, or have an IT Staff who are able to set it up for you and then train you for a simple navigation. I have had good success with companies contacting me through Team Viewer, but never in the other direction.
Desvantagens
There are several things I did not like about Team Viewer. First, Team Viewer is very clunky to use. In terms of just setting up an account, there were steps that we (me and IT) did online and on the application, which also duplicated themselves. There were authorizations that seemed unnecessary. After downloading, the launched application still had to "okay" the computer, with further steps authorizing the machine through email, which were already done as part of setup. We acquired Team Viewer to share a work machine and a personal machine, with the personal account being the initiating account on the work machine, and the work account being the recipient. Due to, as Support said, too many similar characters in the two emails, they were flagged as being from the same organization even though the domains were completely different. Even with support, the issue was not resolvable. The screen sharing is extremely slow on a fairly open (no one was working) 300 mg pipe, which flies for everything else. In the end, we decided it was easier to work with two work machines for what we were trying to do, acquired a few external HDs and just used Remote Desktop. I have had success with other companies contacting me through Team Viewer, but have never been able to initiate back to them. Again, despite supports help, it is like my account is "flagged" to always be from organization to organization with little hope of resolution.
Setor: Hardware
Porte da empresa: Profissional autônomo
Usado

Semanal

em

Mais de um ano

Fonte da avaliação
Relação qualidade/preço
5
---
TeamViewer The best
TeamViewer allows me to earn money without having to travel as a freelancer.
Vantagens
TeamViewer is excellent software, as it allows us to transfer files quickly and privately with a high level of security.
With TeamViewer, working remotely has become child's play, because you have remote access that allows you to monitor systems, networks, etc...
On Windows and Linux. TeamViewer also gives you the possibility to correspond with colleagues during online meetings.
The user interface of TeamViewer is also simple for the use of new software. Installations and updates can be carried out without any problems with a single click.
When travelling with TeamViewer, you can use your Android devices, making it easy and convenient to be in contact with the target computer.
With TeamViewer you can not only share your screen, but also access your entire computer.
In short, TeamViewer is an excellent software compatible on mobile and Pc devices.
Desvantagens
I think it's a good software overall but I find that TeamViewer is very slow when it comes to transferring large files.
The other aspect is voice calls really, they are not at their best. The improvement will make a good deal.
Finally, without a connection there is no possibility to control or access other devices in our own network.
Setor: Serviços e tecnologia da informação
Porte da empresa: 2-10 funcionários
Usado

Outro

em

Mais de dois anos

Fonte da avaliação
Relação qualidade/preço
4
---
Remote Access with TeamViewer
using teamviewer has been so great and i am able to deliver solutions to clients hundreds of miles away
Vantagens
the best remote access software you can find in town. the interface is so cool and the it is very easy to use. My team and I, when delievering IT solutions to our clients within this Covid season has become way easier and convinient such that the client doesn't have to meet us face to face, they don't need to come to the shop, they just need to install TeamViewer adn from a click away, we are able to deliver top notch IT solutions to them. they are happy and we are also happy
Desvantagens
some the services on TeamViewer can be rendered for free