Sobre o Bitrix24
Bitrix24 is a client management solution that provides a platform for businesses to organize and track interactions with potential or existing clients and partners. The software allows users to log and manage client interactions, capture and store lead data, generate sales reports and perform segmentation of target audiences. Leads received from a user's website (for example, from an order or feedback form) can be fed directly to the CRM. Users can then create message templates, send individual or group emails to leads and contacts, capture notes on client interactions, schedule meetings and assign tasks. Users can create personalized invoices for clients by automatically inserting client information and sending them directly to the client's email address. Bitrix24's sales funnel functionality offers an overview of sales transactions in progress and their respective stages. With the sales dashboard, sales agents can see how many deals they've won, how many clients haven't been invoiced yet and an agent's rating in comparison with other sales team members.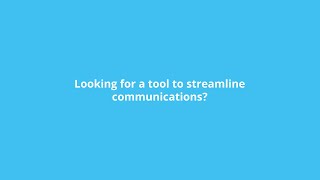 Bitrix24 possui uma versão gratuita e oferece versão de teste grátis. Versão paga do Bitrix24 a partir de 49,00 US$/mês.
Detalhes dos preços:
A 30-day free trial is available, and a free plan for starter business tools, after which pricing is as follows: Cloud Basic: $49/mo Standard: $99/mo Professional: $199/mo On-premise Business: $2990 (one-time license) Enterprise: $24990 (one-time license)
Ver planos de pagamento
Versão de teste gratuita:
Alternativas para oBitrix24
Setor: Entretenimento
Porte da empresa: 1 001-5 000 funcionários
Usado

Diariamente

durante

Mais de dois anos

Fonte da avaliação
Relação qualidade/preço
5
---
Project management software with very good workload planning
Overall, working with Bitrix24 as my main project management software has really improving my team effectiveness in developing a product and increase our time spend on organizing project that has short due-date.
Vantagens
I really like with the workload planning that Bitrix24 has offered, as it really helpful in distributing workload for each team members. It is a very important to do this step, so we can track our task precisely and preventing us from skipping task on project. The project template is easily customizable to cater for the project needs.
Desvantagens
The developer should really taking consideration user experience and opinion on the software tools placement. Some of the tools is hidden on unexpected location inside on other tools and make the navigation process is quite frustrating. Storing and uploading a large size files is keep get interrupted and very frustrating experience with it.
Setor: Publicidade e marketing
Porte da empresa: 2-10 funcionários
Usado

Diariamente

durante

Mais de um ano

Fonte da avaliação
Relação qualidade/preço
4
---
A good software, but if only you live in CIS
Well, I used Bitrix a lot of time and you know, the things doesn`t change a lot of time. For sure, Bitrix is got a lot of features and integrations. But the question of quality of these features are opened. For 100% benefits of features, you should to charge the money for add-ons, or you should to do some of dev-jobs. This is not cool for the small teams.
Overall: for employees and some teams from CIS this software is 'must-have'. If you want to change something, you can do it, because a lot of software are available. And a lot of these are good enough for any-sized teams.
Vantagens
A lot of features, a lot of integrations
Desvantagens
First of all: a heavy widgets. Your website will be slow if you will use widgets, like openlines and etc. Second one is an old interface of admin. Like 'Permissions' and etc. Third: the reports are really bad. Also email marketing isn`t good. And the last one is that you should always charge the money: for example, it`s hard to find a useful free add-ons.
Alternativas consideradas
amoCRM
Razões para escolher o Bitrix24
Because I want to got an 'all-in-one' solution, like: organizer of calls, leads, tasks and etc. I want to use the only one software for all of these features.
Setor: Imobiliárias
Porte da empresa: 51-200 funcionários
Usado

Diariamente

durante

Mais de dois anos

Fonte da avaliação
Relação qualidade/preço
0
---
Bitrix24 review
Vantagens
The free edition does an excellent job of allowing you to have a sense of whether Bitrix24 will be of value to you or whether it will not. The user interface is attractive and straightforward to use. The program is very responsive to changes in the calendar, making it a fantastic tool to keep track of your daily routine.
Desvantagens
Compared to using the Bitrix24 application that can be accessed from the web browser, the desktop client has far less functionality. Overall, adding email templates and exporting items to be emailed is available, but it kind of confusing and i don't use it too often.
Setor: Aparelhos médicos
Porte da empresa: 2-10 funcionários
Usado

Diariamente

durante

6 a 12 meses

Fonte da avaliação
Relação qualidade/preço
1
---
Complete Scam
If i could provide a lower score, I would. The company falsely advertises integrations with Quickbooks Online, it does not work. The software is a shell, meaning that the purchaser has to "create: every document and infrastructure in order for the application to even come close to working. The very thing that it appears it was designed for ( CRM) fails miserably. You wont even see your deals or opportunities move to the "next stage" without some form of manual manipulation. Telephone integration does absolutely nothing other than clog up your leads with calls with zero info on them. Top all of this off with the complete lack of support ( even in the paid version). They will take days to respond and then its with a canned response about going and researching the answer your self in a pile of some of the worst help files I have seen in my more than 30 years in business. Then, finally capped by this...once you have wasted the $1000.00 for the access to the software and the countless hours and thousands of dollars to try to get it to work with just basic day to day operation....you finally decide that their are much better options available (like Salesfoce) they will refuse to refund you any part of your remaining subscription. BUYER BE WARE- complete and total scam of a solution. DO NOT WASTE YOUR MONEY!
Vantagens
NONE- very difficult to deploy. Hours upon hours spent in setup ended up being a complete waste of time. Not ONE of the integrations work.
Desvantagens
difficult to train staff on, difficult and expensive to obtain support
Razões para escolher o Bitrix24
we were seeking a solution with better CRM and quote abilities.
Razões para mudar para o Bitrix24
initial price was more attractive with b24. ended up spending many thousands more with b24 and wasted months of development time that Salesforce would have had available ( out of the box)
Setor: Software
Porte da empresa: 5 001-10 000 funcionários
Usado

Diariamente

durante

Mais de dois anos

Fonte da avaliação
Relação qualidade/preço
4
---
I love Bitrix!
It has been 2 years and as of now, i have not thought to look for any other platform. if ever anything pops up, i consult my service provider, and every time we see that it can be done or added to my existing package.
i will give it 5 starts for making my life easier.
Vantagens
More than 38 modules in one single place make this wonderful. I like that we use it for operations and analysis. The ability to customize even makes it more user accepted.
Desvantagens
Took me time to think, however, yes it does need little help when it comes to reports.
Razões para mudar para o Bitrix24
It had more features than we required at the moment, however, we know that in future we would be requiring it. So, having a product that is scalable is wonderful and it helped us quickly make the decision.