Sobre o Bitrix24
Bitrix24 is a client management solution that provides a platform for businesses to organize and track interactions with potential or existing clients and partners. The software allows users to log and manage client interactions, capture and store lead data, generate sales reports and perform segmentation of target audiences. Leads received from a user's website (for example, from an order or feedback form) can be fed directly to the CRM. Users can then create message templates, send individual or group emails to leads and contacts, capture notes on client interactions, schedule meetings and assign tasks. Users can create personalized invoices for clients by automatically inserting client information and sending them directly to the client's email address. Bitrix24's sales funnel functionality offers an overview of sales transactions in progress and their respective stages. With the sales dashboard, sales agents can see how many deals they've won, how many clients haven't been invoiced yet and an agent's rating in comparison with other sales team members.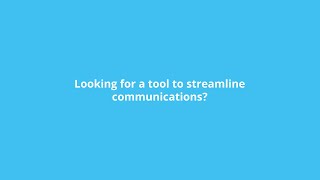 Bitrix24 possui uma versão gratuita e oferece versão de teste grátis. Versão paga do Bitrix24 a partir de 39,00 US$/mês.
Detalhes dos preços:
A 30-day free trial is available, and a free plan for starter business tools, after which pricing is as follows: Cloud Basic: $39/mo Standard: $79/mo Professional: $159/mo On-premise Business: $2990 (one-time license) Enterprise: $24990 (one-time license)
Ver planos de pagamento
Versão de teste gratuita:
Alternativas para oBitrix24
Setor: Consultoria de gestão
Porte da empresa: Profissional autônomo
Usado

Diariamente

durante

1 a 5 meses

Fonte da avaliação
Relação qualidade/preço
5
---
Excellent PM and CRM Application
It is helping us manage our customer interaction across all channels. It also allows us to manage projects based on teams contribution on the projects on an hourly basis.
Vantagens
It has a lot of features and is very cost effective.
Desvantagens
Basic things like sending email from the system has issues. It doesn't allow one to send emails from ones own domain therefore and then it doesn't allow us to add email security features such as spf.
Alternativas consideradas
Jira
Razões para mudar para o Bitrix24
Cost effective and simple to use.
Setor: Software
Porte da empresa: 5 001-10 000 funcionários
Usado

Diariamente

durante

Mais de dois anos

Fonte da avaliação
Relação qualidade/preço
4
---
I love Bitrix!
It has been 2 years and as of now, i have not thought to look for any other platform. if ever anything pops up, i consult my service provider, and every time we see that it can be done or added to my existing package.
i will give it 5 starts for making my life easier.
Vantagens
More than 38 modules in one single place make this wonderful. I like that we use it for operations and analysis. The ability to customize even makes it more user accepted.
Desvantagens
Took me time to think, however, yes it does need little help when it comes to reports.
Razões para mudar para o Bitrix24
It had more features than we required at the moment, however, we know that in future we would be requiring it. So, having a product that is scalable is wonderful and it helped us quickly make the decision.
Setor: Bancos
Porte da empresa: 11-50 funcionários
Usado

Diariamente

durante

1 a 5 meses

Fonte da avaliação
Relação qualidade/preço
4
---
Bitrix 24: un buen prospecto para CRM
En general Bitrix 24 es una excelente alternativa a bajo y de fácil implementación para que las empresas pequeñas puedan contar con una plataforma de CRM para gestionar a sus clientes de una manera efectiva y los detalles que debe afinar para mejor como software no son tan riesgosos tomando en cuenta las ventajas que brinda al punto de ser un mini ERP.
Vantagens
Las ventajas de Bitrix 24 van más allá de un simple CRM para gestionar clientes, crear prospectos y sus respectivas promesas de atención. Esta plataforma tiene ciertas funcionales que lo hacen ver como una buena alternativa para tener un ERP en la empresa y que las diferentes áres vean como avanzan las ventas. Incluso, se pueden generar proyecciones y asignar metas de ventas para los miembros de los diferentes equipos.
Desvantagens
Este software debe de mejorar algunos aspectos con el tema de la calibración de las gestiones en seguimiento. Es decir, cuando se le da una promesa como seguimiento, volver a llamar, no llamar más o venta distinguir entre criterios definitivos y promesas temporales. Son detalles mínimos.
Setor: Emprego e contratação
Porte da empresa: 11-50 funcionários
Usado

Diariamente

durante

1 a 5 meses

Fonte da avaliação
Relação qualidade/preço
1
---
Bitrix24 - Team Lacks Sensitivity on Custom Reports - Highly Irresponsible Team
Bitrix24 has strong potential but sad to express, they are not a serious organization with its product development module is of still old age. Definitely Not at all a matured technology with the failure to understand basics if it comes to the custom tab. Humble request please understand and Learn the basics of sales, what is important aspects to measure in every organization in sales is employee performance and lead management efficiency,
The customer service you keep on banging your head but their support is like if they want they will give else you keep on reminding
Hope you understand and trust your customer's hard-earned money, understand their problems, help them grow with the right kind of solutions, rather than just with your patient reply, "SORRY we don't have this feature right now, new development request has been created."
Vantagens
When you are working on a sales CRM, the team's performance report is of utmost importance. I have been doing follow-ups for the last month and the reply is that as of now there is no such report in their system.
We are using it for our service industry. Just a disaster system, 2 years the money is sheer loss of money and more than that loss of trust and respect towards this brand who is least serious in considering the basics of employee daily/weekly/monthly performance report.
Desvantagens
You check for any basic report you will not get. Their system cannot give reports based on your custom fields and thus the entire system fails to adhere to basic sales processes.
Their employee performance report is just an eyewash, they don't have an employee reporting structure at all, what the biggest disappointment.
Bitrix24 lacks sheer understanding of the basics of the sales process
Before any sales deal happens there are various stages towards that success first it begins with lead validation, if the lead is not validated then it's a sheer waste of time, effort, and energy.
So after lead validation, the mail is sent after that follow-up begins then its success or failure
Everyday sales team have to work on this process but sad to say No reporting structure at all
-Employees Lead Management (the chart is showing but not working in CRM ANALYTICS)
-Custom field tab reporting not there at all
-If you want to see entire sales employee's daily activities Bitrix24 does not has it at all
like how many leads validated, email sent, call made, task scheduling
-Employees time spent on Bitrix24 is not there on the std module, these are bare min basic features
-If you have dismissed an employee from an organization or any employee has left, you cannot remove that person from Bitrix24
-They don't have birthday greeting features for leads, it is only possible when they have done deals this is just a weird example.
-Your email bounce back no reports
Setor: Publicidade e marketing
Porte da empresa: 11-50 funcionários
Usado

Diariamente

durante

1 a 5 meses

Fonte da avaliação
Relação qualidade/preço
4
---
Bitrix24 Review
Bitrix24 has been amazing. I have been able to experience most of its features and an is a software I can recommend.
Vantagens
Bitrix24 can automate your sales and marketing for instants Bitrix24 notifies your teammates by sending a reminder of what action they need to take to interact with a client. It also creates an email template that can be sent to your potential client and it schedules a sale call task automatically, whenever a client is captured.
Desvantagens
Bitrix24 is difficult to set up because of the way that it accompanies a ton of extra elements, programming, and specialized instruments. need a manual to sort out some way to introduce it on your framework and to utilize a venture the executive's instrument these additional elements will simply occupy rooms on your framework and customer support system is very poor. Even with the premium versions.