Sobre o Really Simple Systems CRM
Really Simple Systems is an easy to use cloud CRM system designed for small and mid-sized organizations, yet also perfect for larger teams. There's a customizable Sales CRM, plus options for Marketing and Service tools and integrations - so everything is in one place, enabling great team collaboration and customer relationships that drive sales growth. Our CRM system is designed to grow with your business. There are 4 price plans; Free, Starter, Professional and Enterprise, offering easy solutions that will work for your business. Our customer support is totally free of charge and you'll find lots of self-service resources so you can get the most from your CRM. Our integrated CRM and marketing solution lets you build campaigns and send emails directly from your CRM, using your data to personalize and segment. New leads can be captured from your website and assigned to sales staff to follow up. Or you can add them directly to an automated marketing campaign, letting you work smarter. The stats package means you can monitor the leads, opportunities and value of closed deals, then track the ROI for each campaign, and optimise your marketing spend.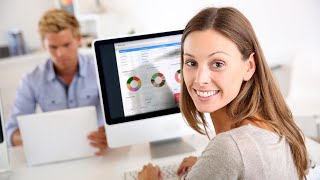 Preço do Really Simple Systems CRM
Really Simple Systems CRM possui uma versão gratuita e oferece versão de teste grátis. Versão paga do Really Simple Systems CRM a partir de 14,00 US$/mês.
Preço inicial:
14,00 US$/mês
Versão de teste gratuita:
Sim
Alternativas para oReally Simple Systems CRM
Avaliações do Really Simple Systems CRM
Setor: Consultoria de gestão
Porte da empresa: 11-50 funcionários
Usado

Diariamente

em

Mais de dois anos

Fonte da avaliação
Relação qualidade/preço
5
---
Cost effective CRM for small business
We have grown our business with this CRM, and when we were starting out it gave us a lot of "bang for our bucks", the experience has been excellent.
Vantagens
Having an awareness of the cost of some of the well known CRM platforms e.g. salesforce, dynamics, the thing that strikes you is that the cost of these is prohibitive for an SME with @30 light CRM users. RSS is different. The bottom line is that they offer excellent value for small businesses. I would view this as their USP.
They have a responsive team and have constantly improved the CRM over the years.
Key features I like are the permissions system which lets us give bespoke access to the teams in our business with everyone given the access to the client records that they require.
The integration with Kashflow (accounting) is incredibly useful and reduces unnecesary duplication in our business processes.
The marketing module has been a significant driver for new business, and again is very cost effective.
The activity section enables us to keep good records of client contacts, as does the ability to bcc email comunications into the client record.
The layout of fields is very easy to modify to your business requirements, adding extra fields with dropdowns as required.
Document storage is straightforward with drag & drop functionality.
Desvantagens
Nothing to complain about, happy. Maybe preferred the earlier version which let you know the last time a record was updated and by who.
Resposta de

Really Simple Systems

Thanks for the review Chris!

FYI the new version CRM does still let you know the last time a record was updated and by who. At the top of your screen, next to the account name, there's a little clock symbol. Hover over this and the information will appear.

Regards

Respondido em 03/10/2018
Setor: Serviços financeiros
Porte da empresa: 2-10 funcionários
Usado

Diariamente

em

Mais de dois anos

Fonte da avaliação
Relação qualidade/preço
5
---
Its a Really Simple System, it really is!!
Great!! I love it! does exactly what i need and I am only using the tip of the iceberg as far as its far reaching functionality. I couldnt manage my business without it.
Vantagens
I use this software everyday. I love the customisable customer data fields and search functions, which allow me to record customer information with an immediate snapshot of their current holdings, needs and contacts
Desvantagens
I have no issues with RSS at all, I have only scratched the surface of what the product can do and need to invest some time into more of the automated services, like marketing and email campaigns etc. But with everything it is getting the time to delve into to these powerful tools!!
Setor: Consultoria de gestão
Porte da empresa: 2-10 funcionários
Usado

Diariamente

em

Mais de dois anos

Fonte da avaliação
Relação qualidade/preço
5
---
I think it is absolute quality and value for money, and easy to use
I think they are an impressive team with a great product.. As I said, they got all the core elements right to make it a fantastic choice, especially for the SME market..
Vantagens
Superb CRM for doing the basics really well and giving you a lot of power for your pounds/Dollars. Support is quick and efficient, I have set up, integrated and modified and added data to an account and had it up and running inside 48 hours... How's that for ease of use!!
Desvantagens
having sat here trying to think that one out, I don't have a con... or at least I haven't found one yet!
Setor: Contabilidade
Fonte da avaliação
Relação qualidade/preço
0
---
RSS easy to navigate
Vantagens
The software is easy to use and navigate through. I love the fact that it can be tailored to meet your specific needs as this was very important to me and one of the factors that played an important role in me choosing RSS. Functionality is great and there are a lot of extra options that are available that I can switch on and off as and when I require them.
Desvantagens
The customer service/support is slow at times and this becomes very frustrating. I have scheduled in calls in the past and the client service level has been poor where on occasions I have had to chase support for help. In terms of the software it is great that you add extra features but there are some extras which I feel should be included within the standard packages.
Setor: Consultoria de gestão
Porte da empresa: 11-50 funcionários
Usado

Diariamente

em

Mais de dois anos

Fonte da avaliação
Relação qualidade/preço
5
---
RSS support is first class
The outstanding feature of RRS is their support team, who offer an absolutely excellent service. As a team, we are not particularly tech savvy, so having a support team who you can explain any issues or problems to and who just get on and fix things is such a bonus. No long wait times and things get fixed without any drama. I can't imagine any other provider offering such a great personal service.
Vantagens
The account pages are a simple set up and really easy to use and easy to customise with information relevant to your individual organisation. No trendy MS type chat boxes, just simple and easy to use records. We have found the customisable fields very useful. Automated email actvity tracking is a good feature, as is the integrated marketing module.
Desvantagens
We were not able to integrate our phone system into the CRM too easily and unable to API AdobeSign into the system.